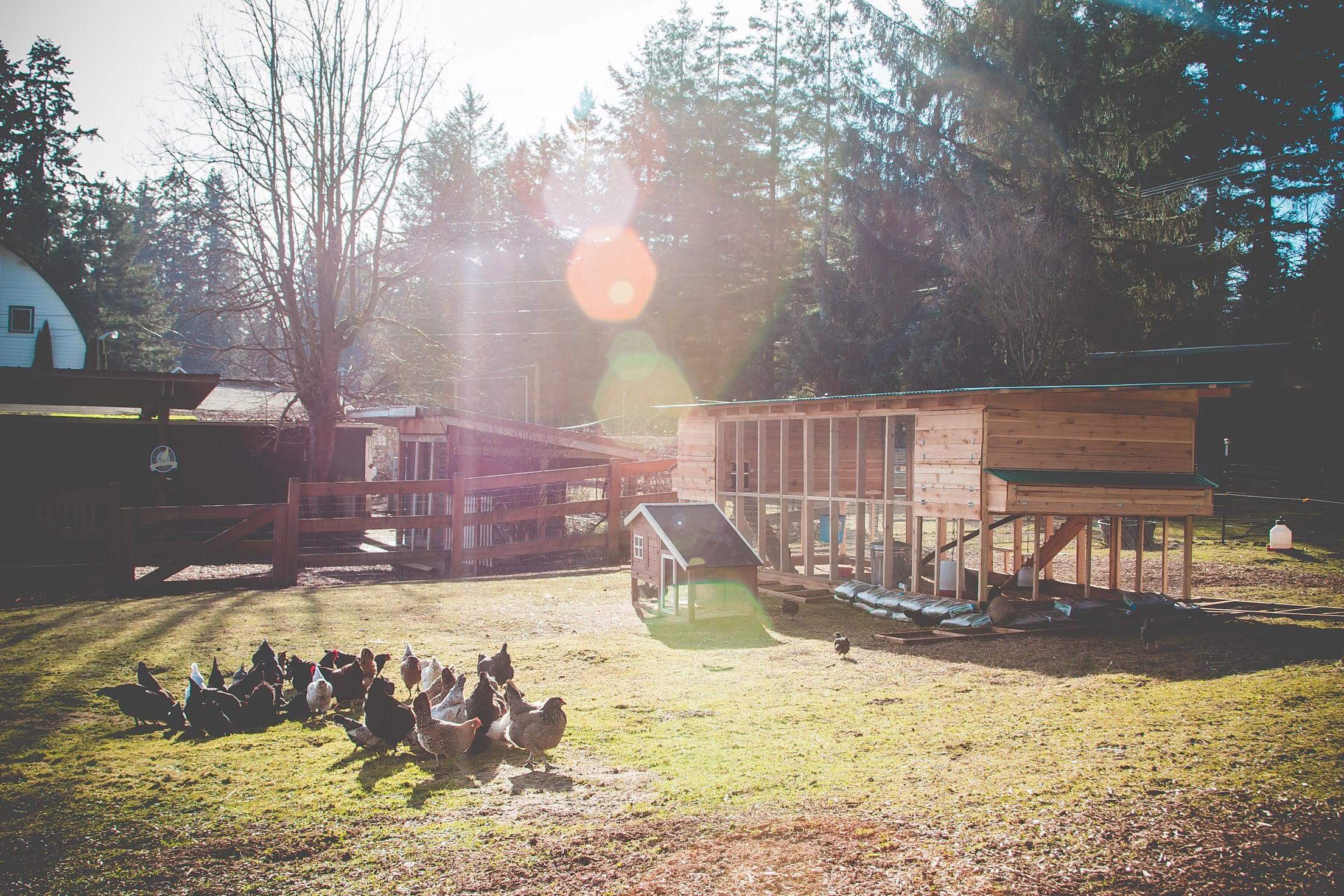 HAPPY HENS SING JOYFUL SONGS!
Happy hens sing joyful songs!
Egg song Farm mealworms are a healthy and tasty treat for your chickens, reptiles, and all insect-eating pets!
Our Mealworm Kits
Our Sass & Frass mealworm Farm kits will get you started growing your own sustainable darkling beetle colony! stop paying a premium to feed live mealies to your animal friends, and collect the insect frass to make your own gardening compost tea!
EDUCATIONAL F I E L D T R I P S & AGRITOURISM EXPERIENCES
HOSTED BY EGG SONG FARM
Your group is invited to delight in our unique educational farm field trips and immersive agritourism program with Egg Song Farm located at Holly Farm!
BOOK YOUR EXPERIENCE
OR CALL (206) 604-2201
CUSTOMIZE YOUR FARM FIELD TRIP!
Your school's field trip experience to Egg Song Farm located at Holly Farm can be customized to fit your age appropriate curriculum needs. The standard visit is 90 minutes and includes 25 minutes at each station listed below, with an additional 15 minutes at the end of your tour to enjoy hot chocolate or a popsicle! Optional activities to extend your farm visit are listed to the left and we can accommodate your special requests! Contact FarmHER Holly with questions and to inquire about pricing details. We look forward to seeing you at Egg Song Farm!
Farm Animal Tour
Take a tour of the animal farm and meet the alpacas, llama, sheep, goats, and chickens at Egg Song Farm! Your tour includes an age-appropriate lesson and the opportunity to interact with our four-legged friends up close! Explore our edible "chicken garden" and find out what we do with all of our animal poo and food waste in the Garbology Center.
WORM EXPLORATION CENTER
Learn all about mealworm farming with an immersive sensory experience and an age-appropriate lesson about the insect life cycle! Did you know that mealworms can eat styrofoam and turn it into fertilizer for your garden?! You'll also have a chance to get your hands dirty while exploring our red wriggler composting bin and find out all about vermicomposting at Egg Song Farm!
CHICKEN EXPERIENCE:
Visit with the happy hens at Egg Song Farm and learn all about chickens! You'll get to hand-feed treats to the flock and see how a hen lays an egg! We hatch new chicks for our flock year-round, so you'll even get to observe our incubator and/or hold baby chicks. Your students will love collecting farm fresh eggs straight from the nesting box.
Ask about adding on a chicken art project to your visit!
More at Egg Song Farm
Would your group like to spend more time at Egg Song Farm? Consider adding on one or more of the following activities customized for your experience:
• Age-appropriate craft/art project and tour of The Barn at Holly Farm
• Guest teacher lesson with expertise on a specific academic curriculum topic
• Tour of facility at Equine Life Solutions (age and group size restrictions apply)
• Interactive gardening lesson (seasonal)
• Explore artisanal items crafted from alpaca fiber at Fibershed of the Greater Northwest
•We can accommodate your special requests!
Meet the FarmHERs of Holly Farm!
KARMEL ACKERMAN
Director of The Barn at Holly Farm &
Fibershed of the Greater Northwest
celebrate@thebarnathollyfarm
ROBYN SMITH
Owner & Operator of Equine Life Solutions
info@elsstables.com
HOLLY WINTERS
Farmer & Owner of Egg Song Farm
contact@eggsongfarm.com
We're Just getting growing!
egg song farm is a woman-owned and operated startup based in bothell, washington. please visit us often for updates, announcements, and product launches!
Contact
want to know more? get in touch with egg song farm!